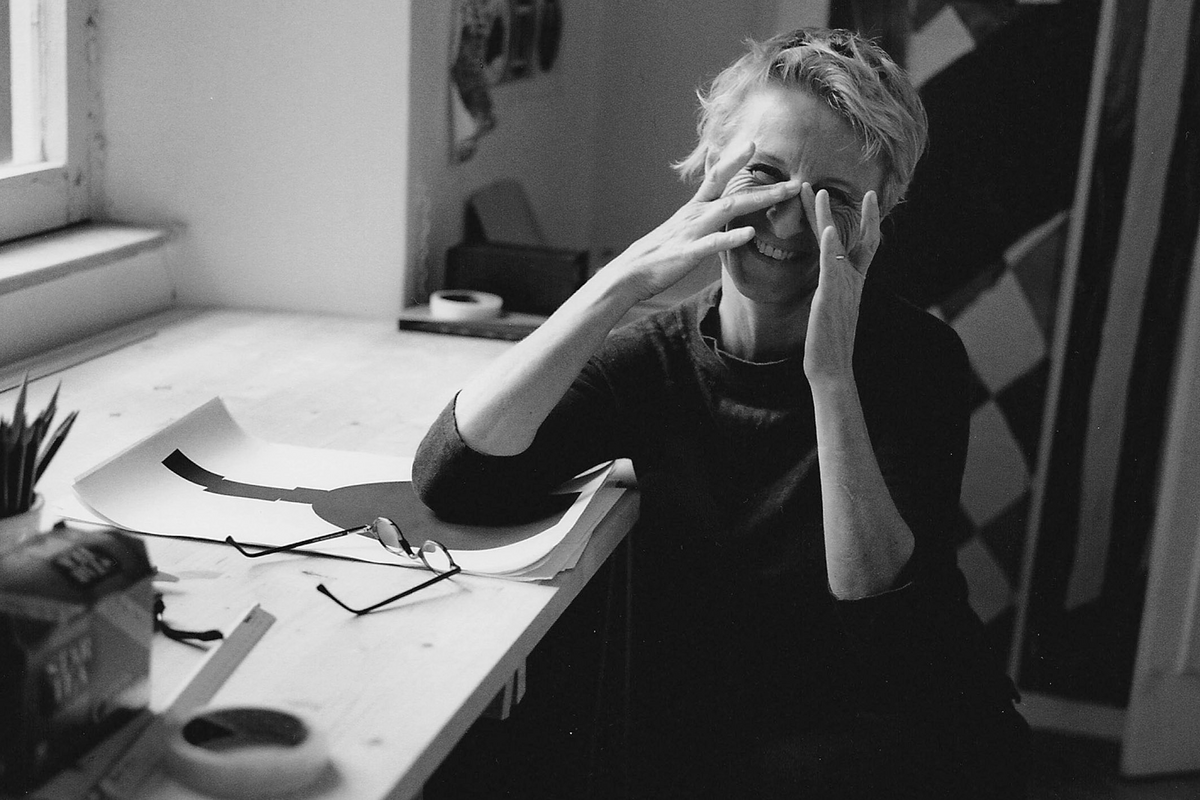 Instantly recognizable by their bold color schemes, unexpected geometry and an adoration for the avant-garde, Memphis Group designs are still just as provocative today as the year the group landed on the scene in 1980. Martine Bedin recalls that infamous night when she and a rebellious collective of designers convened at Ettore Sottsass' home in Milan. "We were drinking white wine and drawing" when the idea for a collection formed and they named it after the Bob Dylan song "Stuck Inside of Mobile with the Memphis Blues Again" that Sottsass was playing on repeat. The rest, as they say, is history.  
We had the good fortune to speak with Bedin about her career, that special evening, her iconic Memphis Group design—the Super Table Lamp—and why we've been seeing a recent uptick in interest in the Memphis Group aesthetic.  
How did you begin your career in design?
I was studying architecture in the city of Bordeaux, in the southwest of France. They know everything about wine, but nothing about design—I know that's not fair to say that because the most important design museum is now in Bordeaux. But this was almost 50 years ago and I was very young. And so I had absolutely no idea about what design is. I'm talking about the end of the '70s. There were no schools for product design, so I was studying architecture like almost all the designers of the time—we were all architects.
So what inspired you to move your studies to Milan?
Actually, I wanted to go to London, or apply for scholarships to study in Japan, but they refused it because it was a single young lady. So my plan was to go to Italy because I'm from Corsica and, you know, it is an island in between Italy and France and so I thought that it was a good idea to go to Italy.
I was fascinated, of course, by the academic architecture in Italy, but it was also a very tense and very politically active moment. That also interested me, to be part of something as different as possible as my bourgeois provincial education in Bordeaux. And so, I got the scholarship for to go to the University of Architecture in Florence. In Tuscany and but when I arrived there, the university was shut down because of political action. So I was asking everybody, "but where can I find a teacher? I want to learn architecture." And that's how I met Adolfo Natalini, who led the Radical Architecture movement, along with the founders of Alchimia, Superstudio and Archizoom Associati. So I stayed and learned and worked with his team at Superstudio for about six or seven months. Then Adolfo invited me to exhibit 'The Decorated House' at the Milan Triennale in 1979. That's where I met Michele De Lucchi and Ettore Sottsass.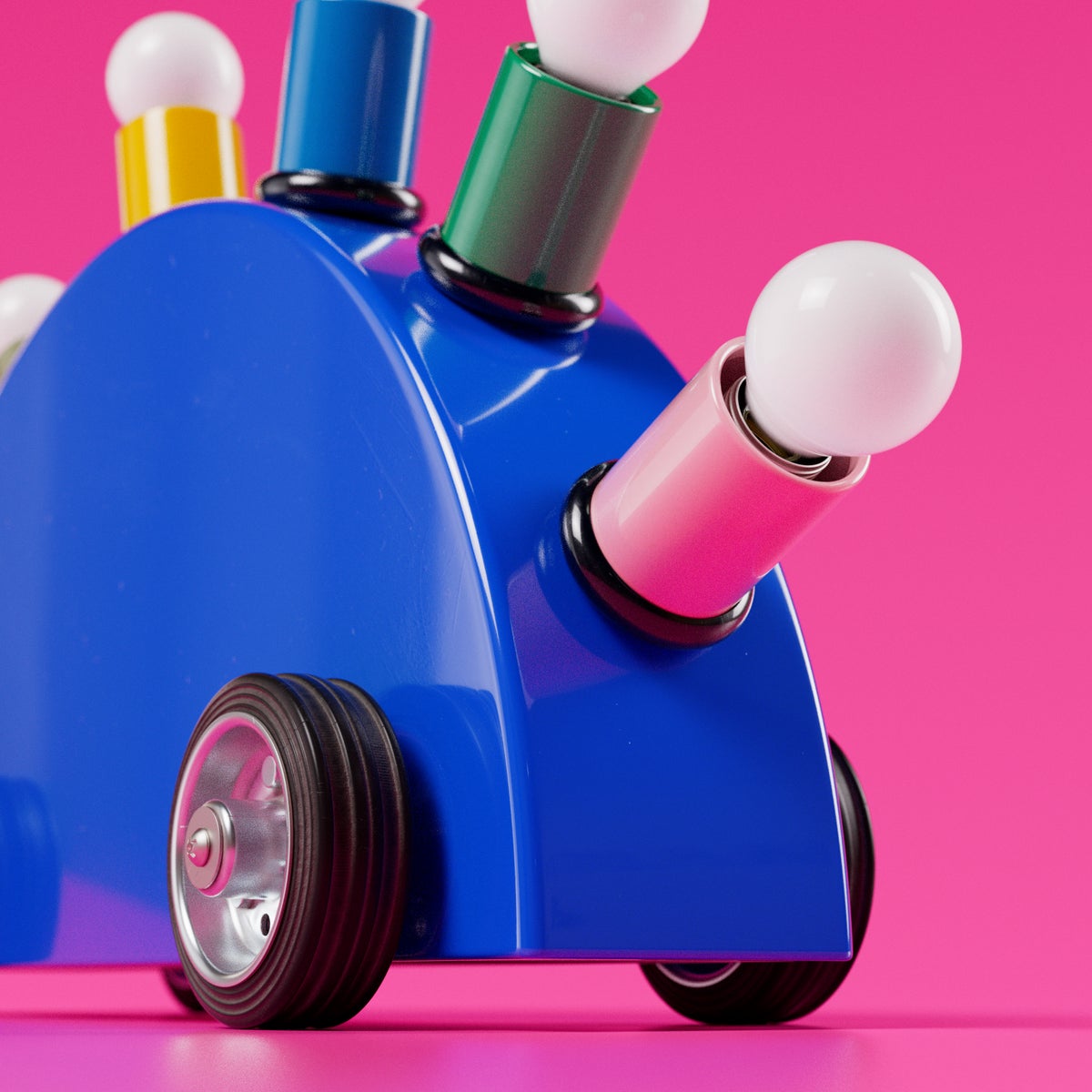 What were you designing at the time?
That was 1979 and it was a lot of furniture full of bubbles, with lights on them. But I was still a student and I graduated in 1983, so I was part of Memphis before being a graduate.
Oh wow, you were still a student?
Yes. I was the youngest, but we were mostly young people. Ettore liked to be around genuine energy.
So tell us about the night the Memphis Group launched. Is it true Sottsass was playing the same Bob Dylan song over and over?
Ah, that's true. We were in his house. And we were drinking white wine and we were drawing. We were making drawings from the beginning of the day to the end of the day and it was very happy. Everybody clapping each time we were showing a new design. So then one night Ettore said "We have to make a collection." And it's true that it was that famous night when Bob Dylan was playing and we said "Okay, well let's make them." And then we ask ourselves around 6 o'clock, "What are we going to call our collection?" And we named it after the song we kept hearing.
So, did everyone in the Memphis Group get along? Was there collaboration on designs?
No, no, no. We worked separately. We were together all the time, on holidays, going to Corsica, my home, all traveling together. We were very close and maybe a closed group. Because we were like a team, a family, but we never worked together on a specific product. We worked around each other everyday.
I was still a student. So, I was making my own money by writing in design magazines to just stay in Milan and stay around the group and then, after we became so suddenly famous the work arrived. And so I opened my own studio in Milano. I worked for quite, quite different companies.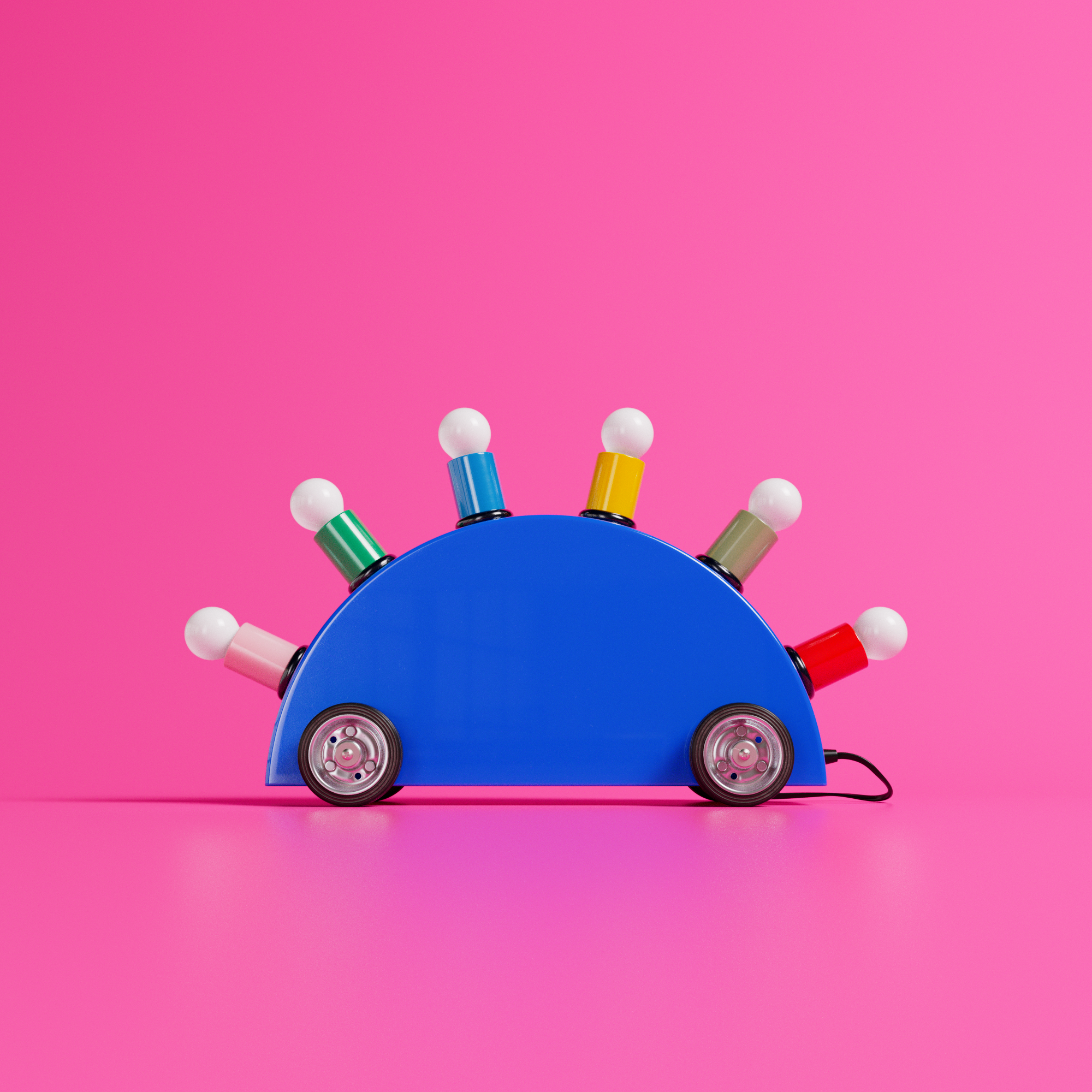 Please tell us about your iconic design, the Super Lamp, and how that happened, the inspiration and the design process.  
Well, you know it would be very pretentious to say, at only 20 years old, I had a design process. But I had the tools and a very conceptual idea.
I was always traveling by train in between Paris and Milan, oh, every week. Because at the beginning I was studying and teaching. The train line was known as the blue line. So this is what inspired the wheels and the blue color in the Super Lamp. And the lights were like the things I was working on 1979. Ettore came to visit me in Paris with Barbara and he asked to see my sketchbook. He said, "This lamp is great. We should make it." And I said, "OK, take the page and make it because there's a better chance you can make it yourself." He said, "No, we will make it together one day." And two years later we'd made it.
The Memphis Group is known for the big bright colors and the wild patterns and the avant-garde shapes that you used. No one had seen stuff like this before. Were you all really trying to shock people? 
We were designing furniture in Milan while fashion designers were experimenting in London with the miniskirt. In Europe what we were doing was very new. All the design back then was black and white, still and industrial. We wanted to have fun with colors. We didn't want to look so serious. We were just happy. A bit crazy. We liked disco. We were young and wanted to dance, to sing, to drink. We had Keith Haring paint the walls of the studio. We were in the middle of a very creative moment internationally. It was mostly seen in fashion and art, so as the architects and designers in the middle of that, the Memphis Group stood out.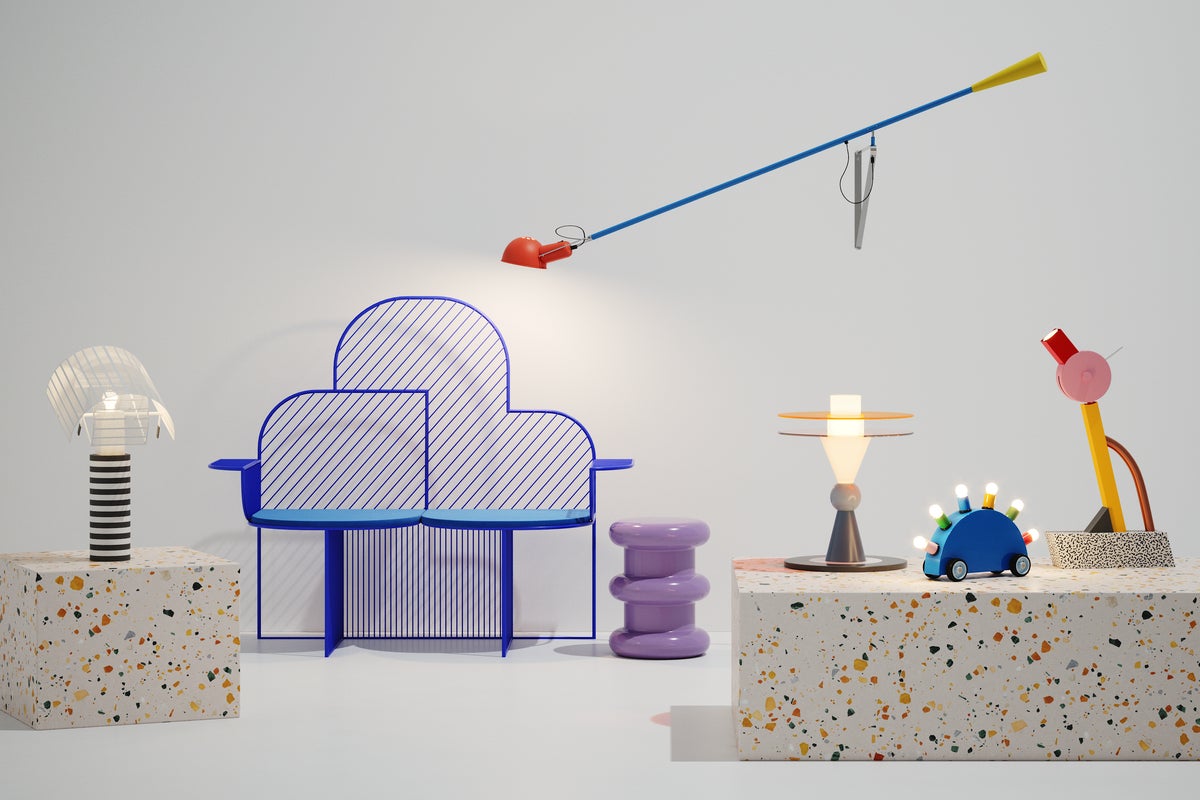 Recently there's been a kind of re-introduction and popularity of Memphis Group designs and everywhere it seems that designs are now becoming these bright, colorful and geometric patterns that have obviously been inspired by the Memphis Group. What do you make of this recent resurgence of popularity?
Once again times are hard. They're complicated politically and socially. The picture is dark for a lot of young people, and it's more or less the same moment, in the same situation that we were in, in the end of the '70s. Sometimes the way to feel well and happy is surrounding yourself with color. They can give some people some feelings of hope.
Last question: What is the design you're most proud of? Is it the Super Lamp? Is it something we've never heard of?
I am always most proud of my latest work, whatever I have just finished. You know, the Super Lamp is something I designed 45 years ago. So, fortunately, I've done a lot of things in between. But in a way, I still follow what I learned with Memphis so long ago.